ELECTRICAL ENGINEER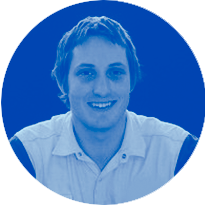 Name
: Keith
Start date at Qenos
: 2009
Current Position:
Graduate Electrical and Instrumentation Engineer
Responsibilities:
Design and Implement Upgrade projects for both Instrument and Electrical equipment
Research and Develop obsolescence plans for plant equipment
Work with other Engineers and Technicians to solve plant equipment problems
Design software upgrades for the plant DCS (Distributed Control System)
Investigate Safety Issues for cause and design solution to remove risk of future incidents
Involved in the company's UAP (Unsafe Acts Prevention) initiative
Positions at Qenos:
Vacation Student (2007-2008)
Engineering Student (2008)
Best Thing about working at Qenos:
It would have to be the people/culture followed closely by the diversity of the work. The culture at Qenos is really team orientated with a strong safety theme. Everyone is always willing to support each other to achieve improvements to the plant and work place, as a graduate engineer this is invaluable. The safety message runs through everything we are involved in on a daily basis, you know you are going to get home safe each day. There is a real opportunity to be involved in all aspects of engineering work from design all the way through to commissioning. These experiences have opened my eyes to the world of possibilities.