GOOD TO GREAT
16 July 2014, ALTONA
Qenos is thrilled to have been recognised as the Good Corporate Citizen of the Year with an Award at the Victoria Day Ceremony on 1st July 2014.

The awards mark the anniversary of the establishment of the State of Victoria in Australia. As part of the celebrations, awards were provided to the Victorian of the Year, the Young Victorian of the Year and to recognise Companies, the Good Corporate Citizen of the Year.

Not only is the 1st of July a special anniversary for Victoria, but also for Qenos as the company celebrates its 15th birthday since its formation in 1999.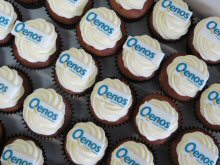 In a congratulatory note to Qenos, ChemChina President Mr Ren Jianxin said "It is an extraordinary day for Qenos, not only because of your 15th Anniversary, but also because Qenos was awarded the Good Corporate Citizen of the Year. This is a supreme honour and recognition for Qenos, which has been practicing the core value of ChemChina - "To create jobs for society, to create value for shareholders". Of course, I know this is the result of all Qenos staff and your diligence. I feel very pleased for your achievement."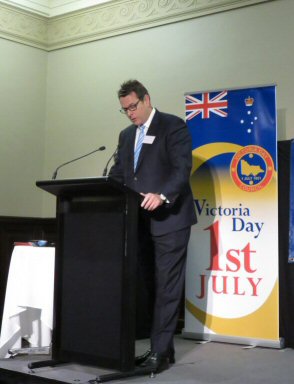 Qenos CEO Jonathan Clancy accepting the Victoria Day Good Corporate Citizen of the Year Award
Accepting the award at the ceremony in the Melbourne Town Hall, Jonathan said "The work we do in the area of being a great corporate citizen is extensive. First and foremost it is our responsibility to be "world class" in safety and environmental performance. Having the ability to add value to the local community through investments such as the $200m expansion project completed last year is so important for building confidence. One reason why we are really proud to be recognised as a Good Corporate Citizen, is that Qenos is a great business, employing people who are well trained and well paid and that one job at Qenos, generates up to five. As one of the largest employers in the Western suburbs of Melbourne Australia, this multiplier effect also makes for a better community with better living standards."
Qenos is also involved in supporting many organisations which are run by the local community such as kindergartens, schools, universities and sporting groups. Jonathan added "A special thank you to my Qenos team, the many folk who are responsible for work being done in our community! From our graduates inspiring disadvantaged youth, and to our experienced operators who raise funds for charities which they are passionate about, I am very proud to accept this Award on your behalf."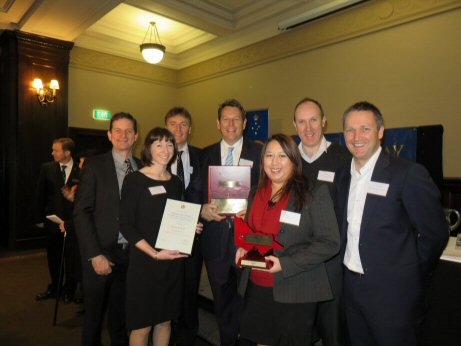 The Qenos team celebrate the Good Corporate Citizen Victoria Day Council Award
To add value to a very exciting week, Jonathan Clancy was also confirmed as the President and Chairman of the Plastics and Chemicals Industry Association - Australia & New Zealand.
President Ren Jianxin added "Congratulations on your new post! This is not only an honor, but also means you will have more responsibilities for the development of Qenos as well as the Plastics and Chemicals Industry Association - Australia & New Zealand. I believe, with your foresight and sagacity, you can perform well in this new role. Please send my heartfelt congratulations and best regards to Qenos management and all the staff!"
Bluestar President Robert Lu also added his congratulations "Thank you very much to you and your team, as well as all employees who are working hard to be an excellent company in Australia."