QENOS IQ MARKETING IN TIANJIN
08 July 2016, ALTONA
Tianjin is a major port city in north eastern China, about two hours by train from Beijing. Qenos has a long association with Tianjin; it is Melbourne's sister city in China.

It was also the location for Qenos's first SHE knowledge exchange work with Bluestar back in 2007.

In August last year, the city was rocked by a series of massive explosions in a chemical warehouse. Tragically, the explosions resulted in 173 deaths and nearly 800 people received serious injuries. A large area affecting several kilometres was devastated and the incident made news headlines around the world.

As is often the case with major industrial disasters, there has been a wide ranging reassessment of community and safety regulators' expectations of industry in the months that have followed; in Tianjin and throughout China.

Qenos was in contact with the local authorities prior to this catastrophic event, and following the disaster representatives were invited to host a one-day industry forum in the city, to share ideas for improving major hazard risk management.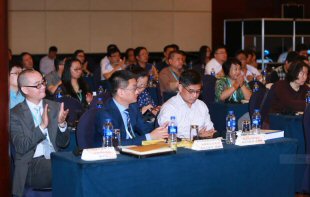 Qenos hosts iQ Marketing workshop in Tianjin
The Qenos workshop was held in Tianjin on 24 May and was very well received. It was a great opportunity to bring local hazardous process companies together to discuss better asset and risk management practices and to promote the new iQ service offering. The workshop was sponsored by the Tianjin provincial office of the State Administration for Workplace Safety (SAWS), the equivalent of Victorian WorkSafe. More than 60 attendees from 47 local firms took part.
Many constructive ideas, challenges and areas of interest were shared and new contacts were created through this networking platform.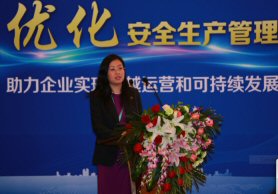 Michelle Wang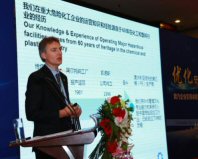 Andrew Lake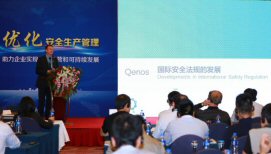 Tim Walshe