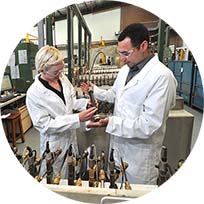 PEOPLE DEVELOPMENT
At Qenos we believe in developing our employees professionally and personally. We know that individual growth and learning benefits our organisation and contributes to a vital working environment.

Our People Development Group (PDG), which comprises managers and HR professionals, meets regularly to discuss, monitor and manage the organisation's staff development needs.

Using the Lominger system, we work with employees to identify and develop required competencies.

Qenos also has forums that focus on development, including:

The Young Professional Network
The Qenos Women's Network
2nd Line Leader and Management Forum
Technical networks across all Qenos sites also meet regularly to discuss the technical challenges of particular disciplines within the business.