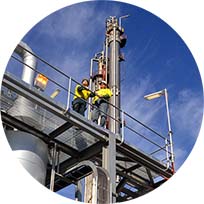 VALUES
At Qenos all employees are aligned to a common set of guiding values. These values include respect, team work, honesty, openness, passion and focus. Working in partnership with these values is an over arching focus on safety. Across all plants and workplaces within the Qenos business, safety is the number one priority and part of the culture at Qenos.

Qenos is proud of its excellent safety record.

Qenos is a values driven organisation committed to its people, safety and customers. We are committed to maintaining a safe work environment that is supported by open communication, trust and fair treatment. We value and respect the differences among all our employees and believe diverse solutions and approaches are most likely to achieve business goals.