ALTONA EXPANSION PROJECT
29 April 2013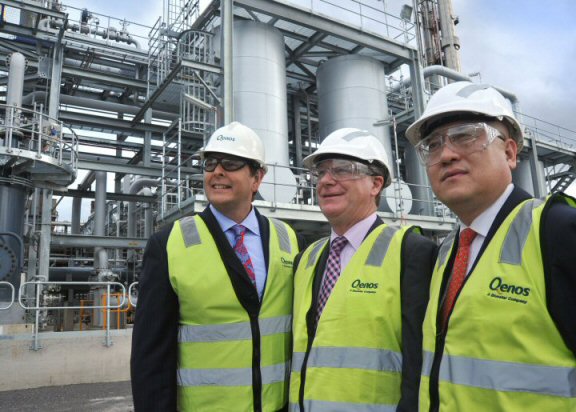 L-R Qenos CEO Jonathan Clancy, Victorian Premier The Hon Dr Denis Napthine MP with Robert Lu, China National Bluestar Group President
At a ceremony attended by the Victorian Premier, The Hon Dr Denis Napthine MP and the China National Bluestar Group Board of Directors, the Qenos Altona Ethane Expansion Project was officially launched on 29th April 2013.
Qenos celebrates the substantial completion of its expansion at Altona, increasing production of high density polyethylene by 20 per cent and reinforcing its long term commitment to the Australian polyethylene market.
This project expands and modernises Qenos's operations at Altona in Melbourne and is a great example of Australia and China working together. This Chinese investment in Australian manufacturing recognises Qenos's highly skilled workforce and the strong technical capability that exists in Australia.
The $195million investment into Qenos facilities enables the company to maintain its leadership position as the largest production centre for plastics and petrochemicals in Australia.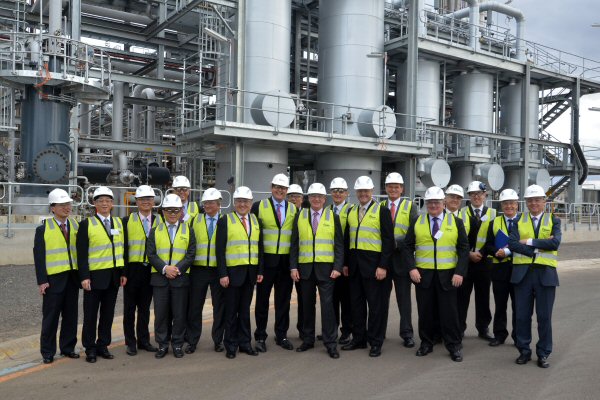 Visitors inspect the new Qenos facilities
Qenos Media Release


Premier's Media Release