OH WHAT A NIGHT!
05 April 2019, ALTONA/BOTANY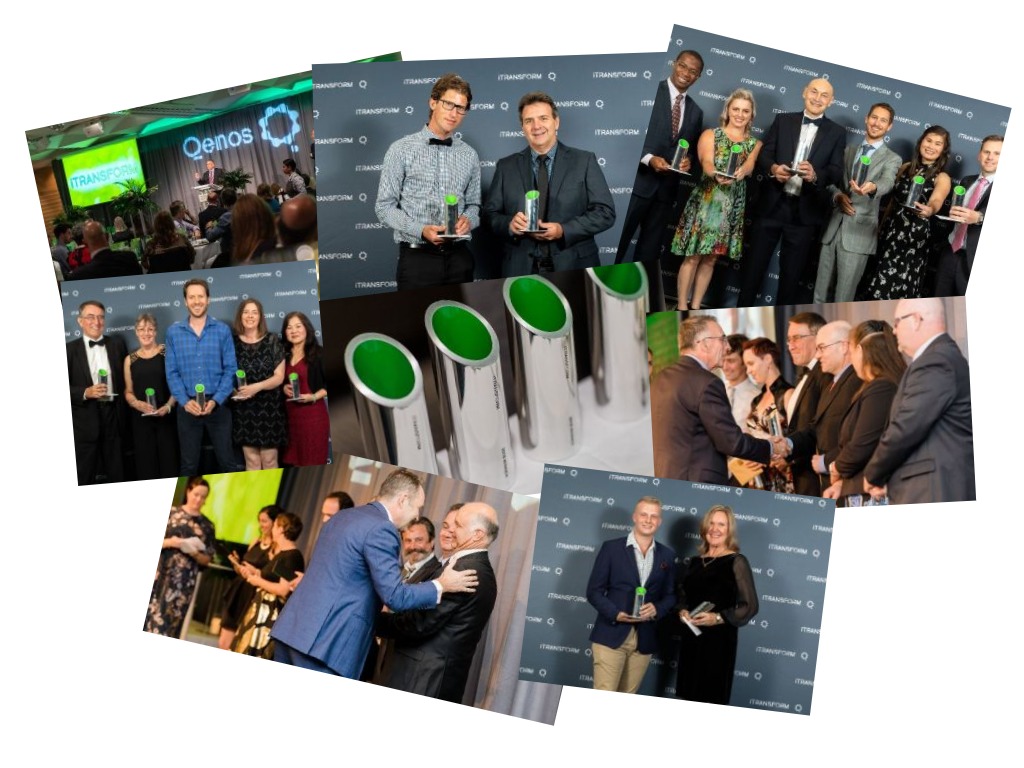 "The purpose of tonight is to recognise and reward individuals and teams who are demonstrating and living the iTransform values of thinking creatively and challenging the status quo," said Qenos CEO, Stephen Bell. "By sharing your stories and achievements we hope to inspire others to do the same."
"This year's winning entries are incredibly diverse, representing many different areas of the business, demonstrating that everyone can make a difference."
Members of the Qenos team making up the Mobil Fuel Gas Supply entry at Olefins won the coveted Gold Award at the 2018 iTransform Awards. The event which was held at Zinc in Federation Square, Melbourne on 29 March celebrated the innovative efforts of many talented employees across Qenos.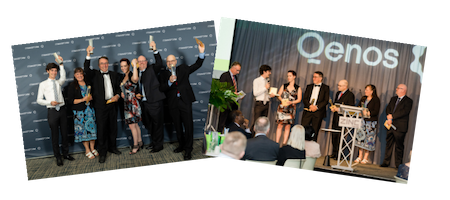 Congratulations to the winning team - Mobil Fuel Gas Supply - Liam Collopy, Linda Fisher, Peter McIver, Laura Andison, Michael Dwyer, Dietmar Jurgensen and Tracey Boseley (Absent)
Winning teams from all fourteen iTransform Award categories were selected from a list of many finalists who had previously progressed through the quarterly iTransform recognition process over the past year.
The projects that featured in the 2018 iTransform program have delivered a combined value of more than $19 million to the company in the past twelve months. These teams also provided a range of other various benefits including improvements in plant operation, logistics, SHE, reliability and systems.
A new category - the iTransformer - was this year introduced to celebrate the efforts of projects that change the working process or environment of everyday work life at Qenos and actually do make a difference! Qenos is hoping to see many more iTransformers in the future.
The evening culminated with the announcement of the iTransform 2018 Gold Award by Stephen Bell. This prestigious award recognises a project that exemplifies the iTransform mindset of exploration, innovation and collaboration. The Mobil Fuel Gas Supply project is a great example of cross functional teams working together to solve a problem. It also involved operations and commercial teams working with external suppliers to achieve a great outcome in environmental benefits and substantial savings to the company.
The iTransform Awards night was a fantastic showcase of the extraordinary talent at Qenos. Congratulations to the winners, finalists and all participants in season three of iTransform.