NATIONAL RECYCLING WEEK: QENOS EXSOURCE SUPPORTING THIS YEAR'S INITIATIVES
09 November 2020
National Recycling Week: 'Recovery – A future beyond the bin'.

How is Qenos eXsource supporting this year's initiative?

Qenos' distribution business – eXsource – is working with suppliers and customers to introduce new polymers and modifiers to aid in the development of packaging products that can be recycled or include greater recycled polymer content.

This has been in response to the pledges made by some of the world's largest brands to have 100% of their packaging reusable or recyclable by 2025. Clearly, effective collaboration right through the supply chain will be required to meet these ambitious targets.

The team at eXsource are working closely with customers and brands to offer technical expertise and a broad product range that supports the development of packaging products within a circular economy. Here are some of its key areas of focus:

High-quality raw materials from recycled plastic: Repsol Recilex
eXsource this year introduced to its Australian and New Zealand customers Reciclex®, with many customers now trialling the material to displace virgin resin.
Repsol Reciclex® is a new material created from plastic waste that is incorporated into virgin resins and which maintain the same qualities, ensuring the material's consistency and functionality for its final application. The Repsol Reciclex® range manufactures high-quality raw plastic materials that incorporate a portion of post-consumer plastic that has completed its useful life and otherwise would end up in a landfill.
Find out more about Qenos eXsource's Reciclex range here
.
Connecting with brand owners to help customers supply innovative solutions
To find out how packaging manufacturers can assist their customers to meet their sustainability objectives, eXsource Business Manager Ged Beckton recently met with Jacky Nordsvan (Head of Packaging - Nestle Oceania) to explain things from the perspective of the brand owner.
Ged talked to Jacky about Nestle's recent initiative towards 100% Recyclable by 2025, and how packaging manufacturers can position themselves to achieve sustainability objectives. This indepth interview can be viewed online here.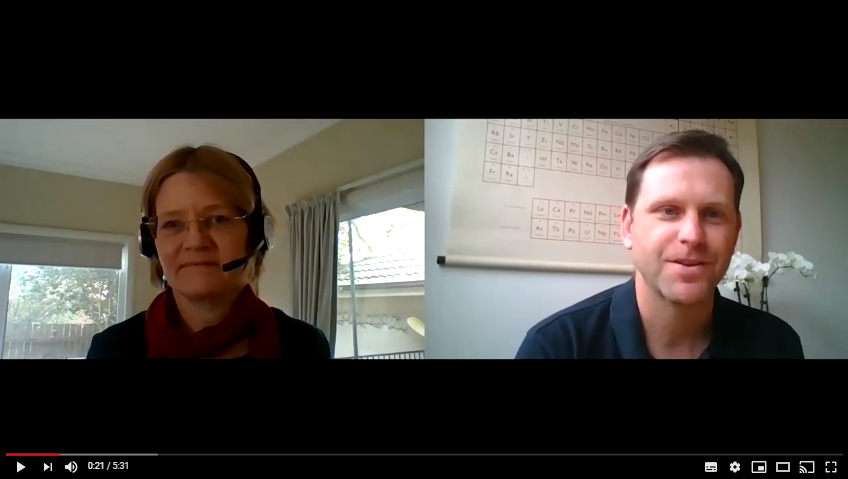 Qenos eXsource interview Jacky Nordsvan from Nestle
Get in touch with us directly to discuss your requirements
If you would like to know more or talk to our team about the development of packaging products that can be recycled or include greater recycled polymer content, call us directly on (AU) 1800 331 230 or (NZ) 0800 440 901.
To find out more, please see eXsource's Sustainable packaging solutions to embrace a Circular Economy.
Circular Economy Product Guide