ACCOUNTS AND FINANCE GRADUATE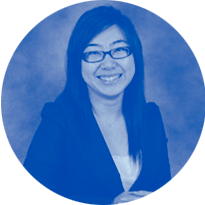 Name:
Sophie
Start Date
: 2008
Current Position:
Accounts Assistant
Responsibilities:
Responsible for administration and maintenance of Qenos Fixed Assets System and accurate processing of Accounts Payable transactions to ensure compliance with Corporate Policies. Provide support to the Treasury Analyst to ensure that banking details are correct and up to date.
Best thing about working at Qenos:
The best thing about working at Qenos is the people. Everyone is so friendly and always willing to help out. Being able to work within a highly experienced team is a rewarding experience for me.
The training and support has been excellent, especially with Qenos's Graduate Network which organises a range of activities including professional/personal development, social networks and volunteer work. I really enjoyed the network. These activities have enhanced my experiences and broadened my outlook.