CHEMISTRY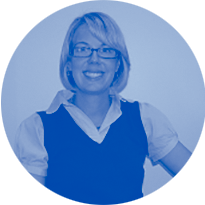 Name:
Lauren
Start Date at Qenos:
November 2007
Current Position:
Young Professional Technologist (Product Development)
Responsibilities:
I work in the Product Technology group and my role is to manage various product development projects from conception through to commercialisation. This involves upgrading existing products and developing new grades/materials or applications to suit our customers' needs. I am also involved in attending customer trials to see firsthand how new products perform in the end use application.
In my role I must keep up to date on polymer developments such as new technologies and relevant industry trends. I work with a variety of people both internally and externally. They can range from sales and marketing staff to engineers on our plants to overseas technology experts along with our suppliers and customers. This enables me to effectively plan and implement product development projects.
Positions at Qenos:
Young ProfessionalTechnologist (Product Development)
Young Professional Chemist at our Technical Centre
Technical Service Specialist (2012)
Best Thing about working at Qenos:
Qenos offers fantastic training and career development pathways. Their Young Professional program offers a host of opportunities where you get to meet new employees with similar levels of experience to you from various departments. We have guest speakers from members of our senior executive team including our CEO. We also conduct volunteer work at different organisations and organise other fun activities such as the annual cricket match against our team leaders. The people that I work with every day at Qenos make it a friendly and rewarding place to work.