PROCESS ENGINEER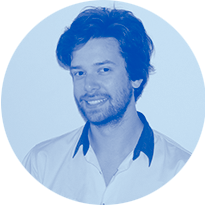 Name:
Ben
Start Date:
2012 (Vacation work in 2008)
Current Position:
Process Engineer / Utilities Contact Engineer
Responsibilities:
I look after the utilities supplied to the Plastics and Resins sites, which include cooling water supply and return, waste water, storm water, fire water, potable water, steam, air and nitrogen. The utilities area is an integral part of plant production and in my role I am required to quickly develop solutions to problems that come up in our day- to-day operations.
On a broader scale, I plan and manage engineering projects that improve safety, maintainability and efficiency in the utilities area. I am responsible for project design, planning, implementation, budgeting, scheduling and completion. This often requires me to liaise with a range of experts on site as well as with external utilities suppliers.
Positions at Qenos:
Process Engineer
Best thing about working at Qenos:
The people I get to work with are the best part about Qenos. There is always someone who is willing to help by sharing their knowledge and experience with me. This mentoring is helping to develop my career by giving me support but also a level of trust and responsibility I didn't anticipate as a recent graduate. The opportunities and challenges that come from this are exciting.